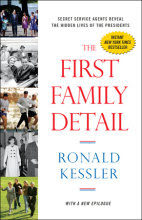 Every one has a hidden life but this book exposes some White house lies. Some of this book was great but others were better left in the dark. In some parts the author could have done better as he repeats himself a lot. Same lies told about different people.
Lots of grammatical errors ( and I who is not a great speller noticed that!).
I was expected insight to how the Secret Service operates,
There are parts of this book that are informative on the Secret Service and its services but it seemed to be searching for a theme. |I wanted to like no love this read but it left me feeling trashy!
I received this book from Blogging for Books.